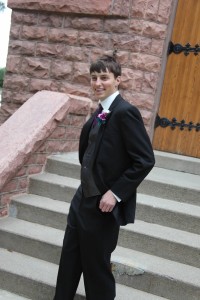 Rollie is a NINJA CPA blogger
NINJAs!
Short and sweet today as I want to spend my time studying in the final few days before my 2nd attempt on AUD!
July 3rd had openings and I figured it was better to use my work holiday to take a CPA exam.
I cannot think of a better use of my extra time off ☺ At least I get the rest of the weekend to relax and temporarily enjoy summer!
I am currently hammering my weak areas in MCQs and starting to commit my mnemonics into short term memory.
I have much more hope this time, as I believe I have the Auditing Assertions as well as transaction cycles more solidified.
With NINJA MCQs, I am currently trending 77 percent. I plan to work a few sims and pound my difficult areas up until exam day.
On exam day, I usually make sure I eat a good breakfast and double check that my mnemonics are committed to short-term memory.
I have always noticed that my level of irritability and crabbiness jumps during the week before a test. Normal idiosyncrasies annoy me to no end and I find myself snapping back at others.
I am usually pretty good at staying calm during the work day, but by the end of the day I find my little patience waning.
I tend to snap at my wife, the cats, the WIFI going down again due to a poor provider, the wine cork breaking in half as I try to open a bottle, etc.
With that in mind, I have made it a point to exercise this week to mitigate the stress level and to attempt a 5K on the 4th of July.
It has helped with the stress level, but I still get frustrated at some absolutely ridiculous MCQs and drivers who think it is okay to keep turning left after the green arrow is gone…
With actually having 2 full days for a weekend after taking the test, I plan to not study at all. I firmly believe that everybody needs short breaks to re-energize for the next section and to give their brain a rest.
It will make future studying more efficient and effective. With that said, I plan to finally clean my car, return past purchases, and binge watch Season 2 of Game of Thrones.
I am sensing, though, that my wife has other plans in mind, such as going through my old clothes, organizing the pantry, etc.… It will still be nice to not have to study.
For those testing very soon, study hard and just keep swimming.