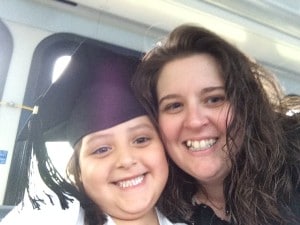 Christina is a NINJA CPA blogger.
As I sit to write this blog post, I realize that I have less than 2 weeks left until I face REG.
My trending score in MCQs are not exactly where I want them to be; but I'm confident with lots of practice and studying I will get to where I want to be.
I actually considered briefly pushing my REG exam back, but I know that's just nerves. I've been doing well on my studying and getting MCQs done, and doing better in the tax questions than I expected to.
I've been dealing with some health issues lately and am hoping that they don't hinder my progress and focus. I feel much more stressed now that the exam date is approaching, but keep telling myself to keep calm.
I'm seriously ready to be done with REG and move on. I had taken a few days off over my daughter's spring break so we could do some family activities because I kept hearing I was studying too much. They got some good mommy time and I got a much needed break. I've been hitting the studying harder since.
I wish us all good luck. With a little perseverance and determination – we can knock this exam out!