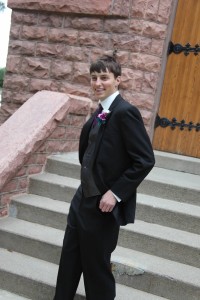 Rollie is a NINJA CPA blogger.
NINJAs!
Long time no writing.
This will be a short update as I intend to describe my plan contingent on the results of my AUD score coming soon.
In the meantime, I hope everyone's studying is going well as we push through the final month of summer!
I have been studying off and on for FAR for the last couple weeks and I can see my sense of CPA Exam motivation waning especially with all of my life changes.
I have a really hard time focusing on journal entries and cash flow statements when so much is happening in the real world.
Since my last blog post, I have changed jobs. I am now working at a credit union that I used to work at back in my post-graduation college days. Instead of being a teller, I am now working in accounting and I get use my awesome skills for a small company and our membership field!
It is great to have boss who wants to also see my pass the CPA exam. Even with the upcoming plan changes (stay tuned), it will be a really nice motivating tool to keep pushing forward. I look forward to passing FAR one way or another.
I didn't study during the last weekend in July as my wife and I went to Winnipeg to see Jeff's (founder and awesome owner of Another71) favorite band: One Direction.
It was a good weekend to get away and catch up on some quality time with my spouse. It also allowed me to stop thinking about currency ratios within hedging activities and instead focus on converting my personal American dollars to Canadian dollars. Overall, it was a really good weekend!
As promised, this blog post was very short and I plan to have an update after the next score release.
Sometimes, we all need to step back and focus our brain on something that is less condoning to the human happiness project.