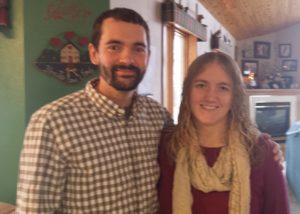 Stacey is a NINJA CPA blogger.
I am finally breaking down the wall. I haven't taken a test in six months, simply because I have a fear of failing another test.
In my first year of studying for the tests, I took FAR twice and failed, and took REG twice, failing both, with my closest score being two points away.
These tests, as we all know, cost money, time, and energy, none of which we will get back.
I have come to terms with that, because it was holding me back from wanting to spend any more time, energy, or money on another fail. Of course I do not want another fail, but if I do not get rid of that fear, I'm also holding myself back from my chance to succeed and pass.
I'm moving forward with my study sessions and am setting deadlines for myself: daily goals, and weekly accomplishments.
I'm still focused on FAR followed by REG, and even though I have two strikes against me on both of these tests, I will not get a passing score under my belt if I am too scared of strike number three. So this is the time to cram in more NINJA MCQ sessions, bring flashcards with me when I have down time, and play audio on the go wherever I go.
Bring it on 2017, I am ready!