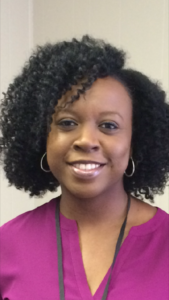 Kimberly is a NINJA CPA blogger.
Hiya NINJAs,
Now that the holidays are behind me, I've started going to the library every evening after work to prepare for my AUD retake in January. This is the only place where I can remain focused without a lot of distractions.
I've been abiding by the [A71 product="all"]NINJA method by reading my study materials while taking intense notes.
I'm moving a lot slower through the chapters than I had planned, however. I want to be certain I'm reading for comprehension and not just to say I read the content.
I've always been a slow reader. It's an annoyance that has followed me from as far back as my teenage years. I remember being in class and the teacher would ask everyone to read a short story silently. When the teacher was ready to review the reading aloud, I was still attempting to finish up my reading. Whenever a passage pops up on the television screen, I rarely am able to read it before it goes away.
Although it is taking me a while, I can already tell that I am grasping concepts a lot better this time around. I recognize a lot of the material that was tested the last time I sat for AUD.
There is a lot of information that is explicit in the text that was skipped over in the lectures that I initially viewed. As a result, a lot of the gaps in my understanding around certain concepts are coming together, which is a huge confidence builder for this NINJA.