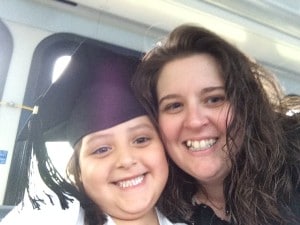 Christina is a NINJA CPA blogger.
The holidays are here. We can't deny it, Christmas decorations and ads have been up since before Halloween.
With that said, even though it's a busy time of year, there's a plan in play for studying for the CPA exam.
I've reset my stats in my NINJA MCQs and I've started studying fresh for the REG exam.
I've got my tentative date set for January and am working towards that goal. I am done letting things get in the way, and so is my husband. He's tired of seeing my books around the house and me not being able to get the study time I need for the exam.
I've gotten things more organized at home so it'll be easier to get studying done for me. I hate having other things in the back of my mind knowing they need my attention while I study.
Now that things are looking better, I plan to focus on the holidays and my studying. We've got plans as a family all set in place for the holidays and carved out plenty of study time for me.
Life has settled down for my husband and he's now my partner in these exams. He's made changes to his schedule so that I can study and do what I need to pass this exam once and for all.
We want to eventually move back to Arizona, but we won't consider it until I'm done with the exam and licensed, which is a great motivator to get this done.
I've cut back on all of my extra activities except for being girl-scout leader; that's awesome time I have with my daughter I won't give up, especially during the stressful time of studying.
I'm so looking forward to this holiday season and getting in lots of studying time. 2016 is going to be my year, and I'm determined to make that happen.