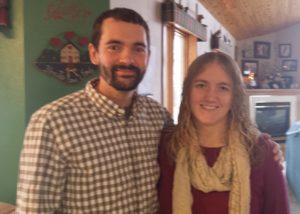 Stacey is a NINJA CPA blogger.
I seem to stumble when trying to figure out the timeline of studying. I never know when to focus on simulations on CPA Exam, there are so many opinions about how much time to spend on them or even if we should focus on them at all.
Too often, I realize I've chosen the path of not focusing any time on them. I usually wait too long, until I'm too close to test day to make the switch.
Being familiar with the schedule on test day is very important. Sims are the part of the test I tend to stress about. I worry about the amount of time left, or start second guessing my previous answers.
Three weeks prior to test day I refresh my memory on the layout of the exam since my last test was usually many months ago.
This round, I will be traveling prior to test day so I have been focusing on going through NINJA Audio, taking notes that I can read over and over.
I've found transactions really start to click when I'm able to read my notes from a previous session while listening to the section on [A71 product="audio"]NINJA Audio.
I have also learned to listen to the same section at least three times before moving on to the next chapter.
Time to get this new year of tests going NINJAs!