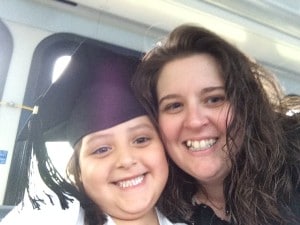 Christina is a NINJA CPA blogger.
Hello fellow NINJAs!
Hopefully everyone is studying hard! So a lot has happened the past few weeks; one being that my husband got a new job and gets to start that soon.
Now that school is back in session, my kiddos are finally back on a good schedule, so I get more study time at night – YAY!
With all of the changes going on, and the fact that I couldn't concentrate on BEC for one more minute; I decided to switch things up in the past few weeks.
I'm studying for REG now. I've gotten so much more studying done and have been so focused, it's been great.
I haven't gotten to the tough part yet – taxation, but I feel good about this section, which is a lot more than I can say for the other sections I've taken.
It is a great feeling that I am actually understanding and retaining what I'm studying. I had been so focused on studying BEC for so long with me constantly having to change when I planned to take the exam, it was time for me to try something else; I was burnt out.
My goal is to take 2 exams this upcoming quarter so that I can (hopefully) pass 2 exams, one being on the very last day of November. I have faith I can do it.
With me, it's all about knowing what I can and can't do, and before now I just didn't have the faith in myself to pass this exam; but I dug deep and found it. I am going to pass this exam.
I've got a new outlook on this exam and can't wait to get through it!!