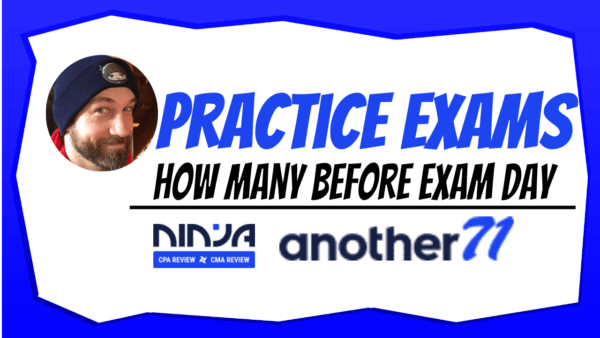 I'm planning out my last few weeks of work before FAR and mid-August. Which CPA Review program should I do the practice exams for, Roger CPA Review or NINJA with Roger? The Sims are all or nothing. And grading is this how the practice exams are too, is one practice exam enough?
Or should I aim to do more than one? Finding four hours of uninterrupted time is really tricky working 30 plus hours. And. So if one will suffice, I'd rather just hit the MCQs really hard instead. Thanks for the advice. As I said previously, another question. I hate practice exams, so I wouldn't do them.
I only do the questions in study mode. It's just four hours spent, like you said, four hours is it's hard to come by working full time. Two kids at home, et cetera. It's hard for me just to get a podcast without kids knocking on my window.
So I can't imagine trying to which it's already happened twice and I just ignore them and they looked at a window and see that daddy's talking to someone on the computer.
Whether you, do the Roger CPA Review questions or the NINJA MCQ questions for fire, you can actually do both. I would just do them in study mode, hit the MCQ really hard. If that's helpful.
Have a question for the podcast? Ask Jeff.