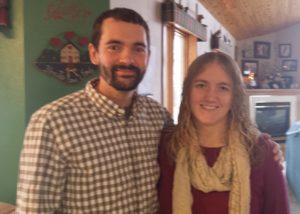 Stacey is a NINJA CPA blogger.
I recently took FAR for the second time and am finally hopeful after using a combination of MCQs and NINJA Audio this time around.
Since I had to travel the last full weekend prior to my test, I felt the Audio format was the way to go to keep myself from feeling like I was wasting time in the car.
I also was able to use the FAR Audio on my bike rides or while catching up on chores around the house.
I started out listening to the entire 3+ hours straight through, then repeating chapters as I took notes and let everything sink in.
On test day, I was able to recall sections I just about had memorized in times of need. I still need to focus on simulations during my study sessions as I'm learning nerves tend to take over at that point in the test, but I think NINJA Audio is definitely something I was missing.
With the summer in full swing it will be difficult to stay inside and study but I am determined to stay focused. I missed REG by 2 points so I'm going to punch out more MCQs to knock it out next month while waiting for my FAR score.
Much like my running and biking, I just need to keep moving, one step at a time.