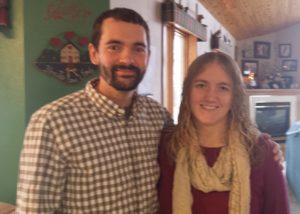 Stacey is a NINJA CPA blogger.
I am not proud of myself right now. I haven't felt confident enough to schedule my test, and I haven't been committed to studying every day.
Time is ticking away on test days left for Q4 and my NINJA MCQ trending scores have not improved as I'd hoped.
I haven't told many people about my goal of taking the exams lately. I'm trying to avoid getting asked how they're going since it has been slightly embarrassing.
I've found, however, without people asking me about it I am not thinking about it as much as I should. I keep putting off studying.
Then I realized that my husband comes home from teaching and as he plans the next day, he practices his lesson on me. Consequently I am re-learning physics. More importantly he is learning more physics by teaching it.
So, my plan is to involve him more in my studying and pick a topic a few nights a week to teach him about, then I will understand it even better.
As I turned another year older this last month, my goal of having my CPA before starting a family is my main focus. So back to the routine of studying I go, to get this dream to be my reality.
My failing scores of the past do not mean I have failed, but that I am still on my way to being successful.
Thanks for all the support NINJAs, keep up the good work!