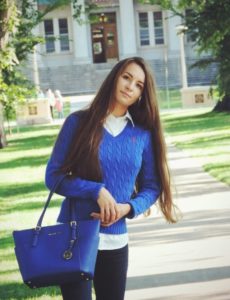 Aida is a NINJA CPA blogger.
Hello Everyone.
I have ten days left before my BEC exam.
I've finished reading the study book and I am now practicing NINJA MCQs. I have to say, I am glad I'm studying with NINJA for multiple reasons.
First, I like the website interface. Tt is easy to understand and has various options to choose from: what sections to work at, how many questions per section, the type of the questions (new, wrong answered etc.).
Second, the content is great: questions are very different and there is a decent explanation for each question.
Third, the site allows you to print questions with the right answer and explanation. I found that very helpful. So far I get 40-60% per session, which I think is not good, but I am working to improve my score.
I've prepared tips based on my experience for those who just started studying for BEC:
Pay attention to the keywords. Keywords are essential in the CPA exam. I have a notebook full of keywords. Each time I come across a new one, I write it in the book.
Practice multiple choice as much as you can, even if you feel that you are ready to sit for exam and that you know everything.
Stay focused and pay attention to each word in the question. Sometimes your answer changes with one word change in a question. However do not spend too much time on a single question – if you feel that you are having hard time to resolve a problem make sure you move on. Timing is very important in CPA Exam.
Try to devote at least an hour every day to studying – this will help you avoid being overwhelmed by information when you try to catch up by studying all day long.
Thank you for your attention! I hope these tips will help with studying for BEC.
I will keep you updated about my progress. And good luck everyone!