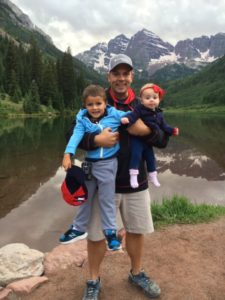 Joe is a NINJA CPA blogger.
This morning at 8am sharp I sat and took my BEC exam. I thought the first testlet went well, and then came the second. I ran into 4 questions in a row that I had never seen.
After running through the test I noticed that I had flagged about 13 of the 24 questions. I immediately began to panic and wasted about 15 minutes thinking about how I was going to fail this exam.
After regaining my composure, I went back and reviewed the questions and felt a little bit better about my second pass through.
The heartbreaker was the third testlet. It wasn't a matter of how much I didn't know, it was a matter of how many random questions they asked on this exam that I had either read only once (buried in a sentence somewhere in the bulk of the original material) or were brand new to me.
I did run into a question that I did not know from a lack of covering material, however it was offset by the same exact question (words were reversed). So I do know for a fact that I got one wrong and one right.
I did gain one piece of knowledge from this frustrating experience. I will not spend the same amount of time studying for my next exam (around 8 weeks).
I will cram my time and studying into shorter period between 5-6 weeks and pass the next part! I will keep you posted on the results. Hopefully by some miracle of God I will get a 75 and be done with BEC.
Onto the REG adventure!