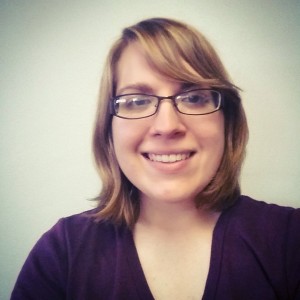 Melissa is a NINJA CPA blogger.
So I took my AUD exam on the November 9th. I feel like a professional test taker every time I step into the Prometric center.
It's fun to people watch and see what other kinds of exams people are there for when they sign in.
Some look like newbies and have no idea what they're in for and others look like they have been there before and know the process.
My exam was at 9:00am. I've decided that morning tests are better than afternoon tests for me because it's nice to get it over with first thing in the day otherwise I just have to sit and wait for the afternoon.
I also think that I have more concentration in the morning.
Not going to lie, I think it depends where they seat you in the room. I was at the end of an aisle towards the back and I felt pretty comfortable in that spot.
The first testlet seemed okay, the second testlet seemed easy and I thought "Wow I have never felt this confident on any of these tests!" But then the third testlet came and it seemed to be harder than the second. I'm hoping that I didn't second guess my answers too much on the multiple choice and that I came up on top.
The simulations seemed to be okay and I recognized two that were the same or similar to other simulations I had on my previous attempts.
If I did pass AUD, then my 18 month clock starts running. I haven't passed any yet so if I fail again, I'm still not going to be on any time limit.
I'm not sure what I will do if I fail again because I can't bear the idea of failing AUD for a fourth time. Time will tell, and I am going to be nervous until I find out! I'm hoping that it will be a HAPPY Thanksgiving!
Good luck everyone and I am rooting for you!!