---
How to study for FAR using Roger CPA Review + NINJA CPA Review
Sona… says: I'm using Roger CPA Review, and except for two chapters, I've done all of the MCQs and chapters of Roger CPA Review. My FAR exam's coming up. I'm really worried about losing confidence because I think I will not be able to do the review in seven days.
By tomorrow, I'll be finishing the rest of my chapters, business accommodations and governmental.
I bought NINJA Monthly for FAR, and it has around 1500 MCQs plus 67 sims.
Would you please suggest how to wrap up the material in seven days and finally be confident on exam day. My regulation score is expiring… mid-April. Before that, I have to pass FAR. Scored a 74 back in 2016 in auditing.
Scored a 59 in December of 2017 and a 72 in January. Please give me some tips and advice on what to focus on. Exactly what to do with the situation. I don't work, I study every day from nine in the morning to 10 p.m. With an hour break. So, you have seven days left, and… Using Roger. Two chapters left. Plus NINJA monthly.
I would get through your Roger Materials in two days. One chapter each day. Just boom, go through it. And then I would read the NINJA notes as many times as possible. I would have… I would have your earbuds in your ear 24-seven, so you could be listening to the NINJA audio nonstop, 'cause it's like a fire-hose of information. Just keep absorbing what you can.
I would hit the… I would just start firing away on NINJA MCQ and working your… your topics, weakest to strongest.
So, if you're weakest on governmental and not-for-profit, start with those. Score into the 70s. And then move on, like, bonds, pensions, whatever just… Keep hammering the NINJA MCQ and again, keep listening to the NINJA audio and NINJA notes and I think that's the best you can do in seven days. So, I wish you well.
To Your CPA Exam Success,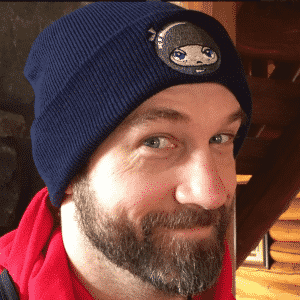 Jeff Elliott, CPA (KS)
Another71.com & NINJA CPA Review




Start Your NINJA CPA Review 7-Day Free Trial
Want to Study Less & Get Higher CPA Exam Scores?
Can I send you $162.12 of Free CPA Review Materials that will help you…
Study Less
Avoid Common CPA Candidate Mistakes
Get Higher Scores
Spend More Time with Friends and Family
Finally Pass and Get On With Your Life?