Subscribe/Comment/Review*: Apple Podcasts | Google Play | YouTube
* (even if you hate it) 🙂
Smart Enough to Pass – Another71 CPA Exam Podcast #91
Jeff, I'm at a breaking point. I failed 6 exams so far, I'm really busting my butt studying and putting in a lot of time and effort. I need some help because I don't know what to do. I signed up for Ninja monthly and I'll be honest, I've studied my hardest following your ELL program, but still, my studying has not translated. I have friends who passed this entire exam in 6 months and studying not nearly as much as I am. Please help me out. Thanks.
–
Can you walk me through your NINJA study materials as I am new to it?
–
I have noticed that a lot of the sample questions want an answer as to what a certain ASU topic covers – are we really supposed to remember ASU topics!!?? If so, is there some sort of a list that can be studied? Also – when are you going to do another podcast?
–
Hi Jeff, do I need to read the AUD book as a whole? It has a lot of pages or reading just AUD notes would be okay? My exam is in May 2019. Please advise.
–
Could there be a problem when I check in on the exam date if, on my Notice to Schedule, my name is: "First Name, Last Name", but on my Driver Licence is "Last Name, First Name"?
–
I am planning on getting married and changing my name soon. Do you happen to know the process of changing your name through NASBA and all of that? My master's transcripts will also say my maiden name. I hope that this is not going to be a problem.
–
I've been trying to overcome AUD for the past year plus and have failed. I've sat the exam six times. Somehow I keep scoring in the 70's but cannot get more than a 74. Can you please advise what else there is that I can do? I plan on sitting in early April again.
–
I took my first BEC test 2 weeks ago, I used Becker to prepare for it. I got 67, so I want to re-take it in three weeks, but I don't know how I should re-study for it. I just got access to the Ninja Review. Could you please provide advice.
–
I sat for BEC this past weekend, and I find out my results on the 19th of this month, and I'm not sure if I should move on to another topic, or keep BEC active. What are your thoughts??
–
Hi Jeff – I just signed up for Ninja after listening to your 'pity party' podcast and after just having sat for FAR and feeling absolutely miserable. My story is probably like a thousand others you've probably heard.
…
Any advice you have that may have worked for someone like me with the same background would be really appreciated. I hope that the NINJA materials can help me slay this demon once and for all! I really have the motivation to dedicate what is necessary for the CPA this time, but I can't fight the 'maybe I'm not meant to be a CPA' feeling even after changing my strategy, review course, etc.
Have a CPA Exam Study Question?
Send it below and I'll personally answer as soon as possible.
To Your CPA Exam Success,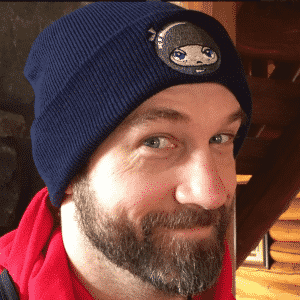 Jeff Elliott, CPA (KS)
Another71.com & NINJA CPA Review