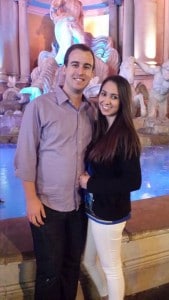 Joshua is a NINJA CPA blogger.
Just when you think you've got it all together, you end up realizing you have no clue how much time this exam takes.
I was originally planning to take Audit this week, then I found out that work doesn't really give a crap if you have to study, when you're busy, you're busy.
I have moved Audit back until later, which slightly screws up my plans and elongates this process even more than I thought when I failed Audit.
On the plus side, I am relieved that I have extra time to get re-acclimated with the materials.
Audit threw me through more loops than I was ready for, so any extra nights to understand all of the pieces of a report are much appreciated.
It's becoming tougher, with work picking up, to find the time and energy to study and keep consistent with the hours needed to prep properly.
The reverence with which my managers refer to CPAs however, help push me to open the NINJA Book and write every painstaking note to get this test over with.
With the new changes coming to the exam, 2017 now feels like it is just around the corner, and having to study for a new exam format would be a massive undertaking. It is not an experience I wish on anyone, and would love to be done well in advance of that game changer.
At this point, it's full steam ahead to the end of the year and try to get two in the bag before starting out 2016 on a high note. I have many big plans for next year, but getting this test done is Priority #1 until it's over.