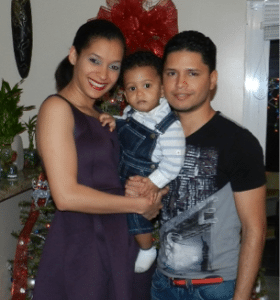 Carolina is a NINJA CPA Blogger.
Here I am once again trying to cram in all I can, studying for the CPA Exam as much as possible. I procrastinated for the past two weeks. I actually didn't do it on purpose this time. I did study, but not as much as I wanted to.
Two weeks ago, I noticed that my husband was more exhausted than ever. I looked into our financials and noticed that our savings were almost gone, so I decided to start looking for job again (and as everyone knows looking for a job could be a full time job and very stressful). I know he needs help paying the bills.
So, that week I didn't get to study the 40 hours I had planned because I spent hours applying for jobs and contacting recruiters. Luckily, I found a job within a week. The pay is great and the company seemed to be good.
However, the accounting department is going through a huge transition and there is a lot of tension between the employees that are left in the department. There is a lot of drama and a lot of work built up. 2014 books have not been closed yet. It's actually a mess.
The funny part is that the manager expects me to fix all of this in less than a week. This is crazy stressful to me because I don't have any experience in this industry, and I have not gotten any training.
In addition, they have a really old system that I don't know how to use, and I'm learning by doing. This software is super stressful because to do a simple task you have to go through multiple steps. I have to work long hours to just keep up with everything that is going on.
This place is so bad that people keep resigning. I'm a little bit mad too because at the interview I was lied to when I ask about all of the above.
Therefore, I'm two weeks behind in my studies. I was supposed to be in the review stage of my studies, but I'm still far away from this stage.
These past two weeks, I have learned that there is not a master plan for these tests. You can have it all figured out, but life just doesn't want you to have it that easy.
All of this have caused me another anxiety attack. I never suffered from anxiety until I started studying for the CPA Exam (maybe this is due to all the things, besides the tests, going on around me).
I had my first anxiety attack back in February, the day before my 3rd FAR retake. I know I missed the test by couple of points because of my anxiety. I know I need to do something to control this, but I'm just too concentrated in passing that I haven't done anything.
I know I need to make changes, so I will start reorganizing my plans/study schedule once again and start looking for some professional help regarding the anxiety.
Ok, I'm going back to study for my AUD test. I pray to GOD that I get a 75 and move on to the next one.
As many people say, "when life gives you lemon make lemonade."