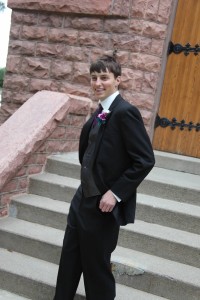 Rollie is a NINJA CPA Blogger.
Hello NINJAs!
BEC studying is going well, however I miss my time at home. Repeat after me: "Never take 2 months off from studying!" It is so hard to get back into the routine, but the looming fear of losing REG in December 2015 keeps me somewhat motivated.
In regards to studying, I have almost hit the adaptive learning phase with BEC study questions in NINJA MCQ. I skipped a lot of videos due to remembering the information from practical experience.
Plus, due to my learning problems, etc., I learn best when an item/concept is tangible. Thus, hammering as many MCQs as I can so I learn from my mistakes.
I usually study after work around 3:35 PM. Since I work for a non-for-profit, I CANNOT go over 40 hours. For accountants in the middle of busy season, please do not kill me out of jealousy! With BEC, my attention tends to decline rapidly around 5:30ish…
If it was test week, I would be sure to power through until the late evening. I am sure many of you have concentration issues after a long day of work and dealing with lovely clients.
With that, I have the following goals for the upcoming warm weekend (might get to 50's!):
Get to 40 percent complete in the NINJA MCQ
Rewrite notes from past week to reinforce ideas that I got wrong
Make flash cards of all the ratios (I know I could buy, but I will learn better if I make them)
Clean the interior of my car before the wife kills me
Clean the half-bathroom before my wife kills me
Maybe take wife on dinner date on Saturday and catch up on the Big Bang Theory ☺