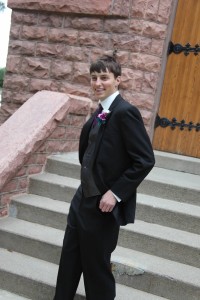 Rollie is a NINJA CPA blogger
What a beautiful day! Unfortunately, I will spend the day studying for audit (Spoiler Alert: I have things that I would rather be doing then studying audit at the end).
At the same time, less than 2 weeks before finding out my score for BEC and being half-way done!
A lot of candidates struggle with the wait time and have a hard time focusing, but I find that there is nothing I can do to change it.
I am willing to bet that giving NASBA 1 million dollars would not improve the speed of releasing the scores. That could be a fun forum post to show cynicism and sadistic thoughts about NASBA score release!
Auditing is going okay. I struggled with Auditing in college and miraculously pulled off a C- in the end. I believe one of the reasons is that it is more theory based and not heavy number oriented.
I tend to grasp concepts that tend to be more numerical in nature. I started doing NINJA MCQ to learn faster and to learn better as my style of learning is the research and mistake approach.
Even with the ADHD medications, I was tempted to dose off through the videos as the material is very dry. Using NINJA Notes, I will research the topic of the MCQ and try to pick the "best" answer.
So far, I am starting to remember the material. This is will give me plenty of time to pound MCQ's until May 30th.
As promised, my wife and I were talking about things I would rather be doing than studying the AUD material. This list ranges from practical/productive activities to irrational and mildly inappropriate. (This could also be a good forum question).
Deep clean the litter box
Clean half-bath
Clean kitty fountain
Organize apartment garage
Go through TSA security every morning at work
Rub Jalapeño juice in my eye
Waterboarding (Jeff made a joke in a podcast once, so he set the line)
Loading cattle in to the branding chute