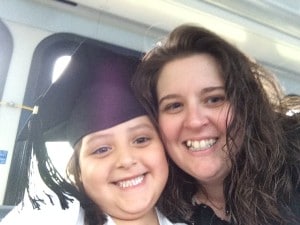 Christina is a NINJA CPA blogger.
2015 has come and gone. 2016 is upon us and I need to start it with a bang!
I'm only focusing on 3 things this year; my CPA exams, my health and my family.
Over the past few months with me getting really into my studies, I've lost some friends because they just don't understand that this is important to me and I can't always do what they want to do – not to mention everything going on at home. That's ok.
I don't need fake people trying to distract me from my goals. NINJA MCQ and these exam books are my life right now and as long as I make time for my husband and kids before nighttime studying and one day a weekend, I don't feel completely disconnected.
I plan on taking an exam mid-January then another end of February. I want to use all of my time wisely and knock these out as quickly as I can.
I took BEC last year and got a 65 and only read 2 chapters and did maybe ¼ of the MCQs, same with AUD. I learned that obviously I need to read the whole book and do ALL of the MCQs, but if I can get that score with that little amount of studying, what can I accomplish if I actually focus and read the whole exam book and do all of the MCQs?
I'm not going to drag my feet and procrastinate any longer. I'll be real with myself about my study habits. I'll be honest, studying is hard for me. I never had to in high school or college, so I'm learning very quickly I can't get by like I did back then.
For those of us still taking our exams; 2016 is our year. Let's do this!!